Most Recent Updates
---
This section outlines most (not all) updates made recently. These updates are generally a new section or feature created for the jSilvestri.com Web Application.
---
Update 000. Before We Get Started With Latest Updates
Before we get started with the list of recent Updates to Jason Silvestri's jSilvestri.com 2022 web application, please keep in mind that these latest updates are different than the updates posted on the Login and Register pages. Well, I should say, those updates on the Login & Register pages are different than these updates, as shown in Figure 1 below.
Figure 1: Login & Register Page Updates: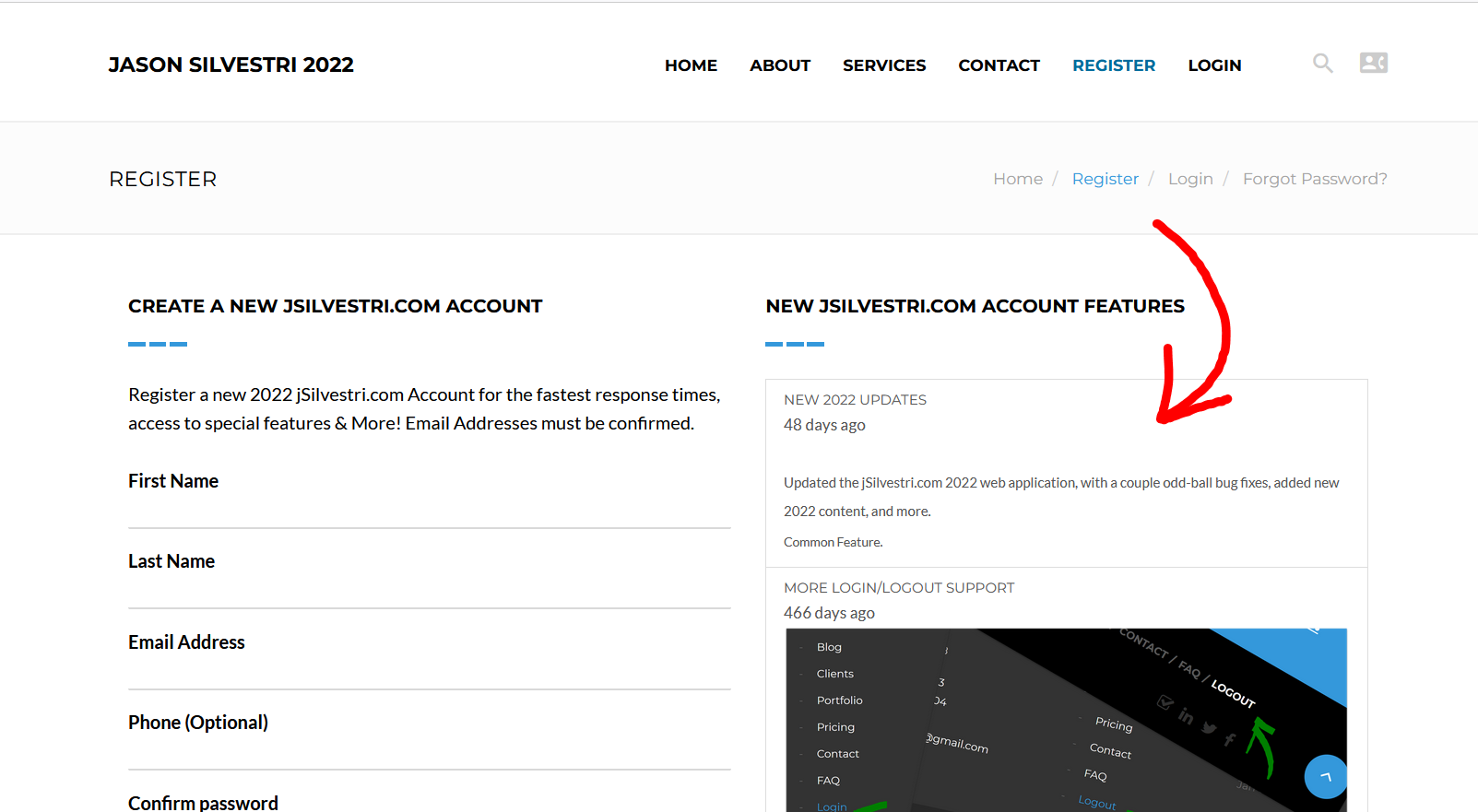 The updates showcased on said Login and Register pages are for the User Account section (e.g., a section of the web application that requires a registered user name and password to get special features, such as 2 hour response times, special access to information not provided to general public, etc.), whereas this series of updates are the most recent updates, that cover the whole application.
Moreover, this section (i.e, the section you are viewing now) is specific to the recent updates to the application and are NOT bug fixes. Click here for the most recent bug fixes.
Update 005. Added Epic Talent Acquisition to Final Offer Lifecycle Process Blog Post
Status: Implemented
Defnitely check out the blog post related to this updated, entitled, " Jason Silvestri On Talent Acquisition to the Final Offer Lifecycle Process". You have never seen a lifecycle created specifically for the lifecycle process of talent acquisition quite like this.

Please read the "Jason Silvestri on Talent Acquisition to Final Offer Lifecycle Process" article reference for more details.
Figure 5: Talent Acquisition to Final Offer Lifecycle Preview:

Update 004. Updated All Big Footer Sections to Include New Content
Status: Implemented
As shown in Figure 4 below, I updated all, what we call, Big Footers, to include new content, such as updates to social media followers, new Blog Posts & and of course the new Bugs, Fixes & Updates section.
Figure 4: Big Footer Sections: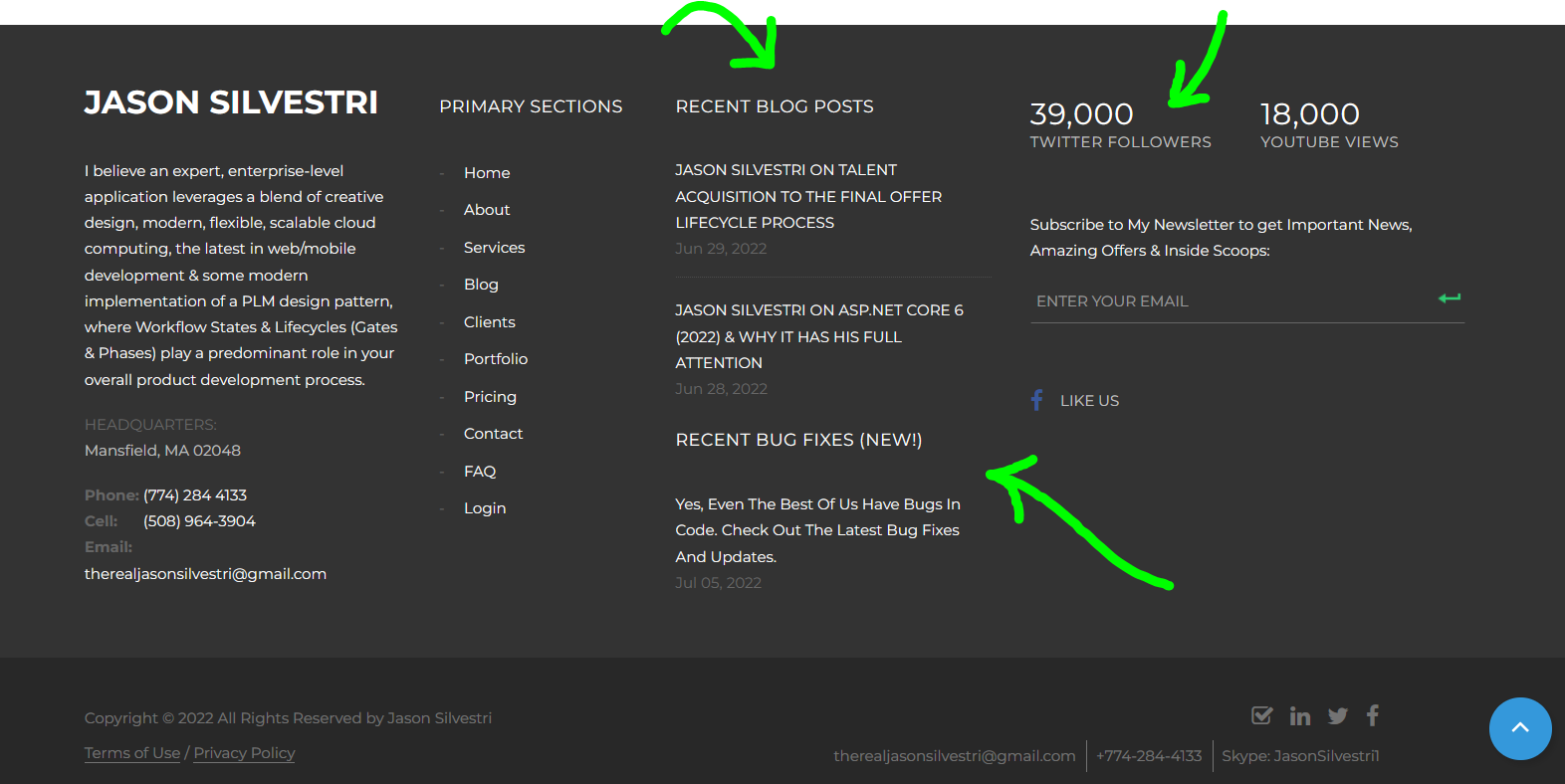 Update 003. Added a Few New Blog Posts with More to Come
Status: Implemented
It has been a very long time since I made a blog post of any kind. Whether it is hunting for the next big contract or fulltime, working with Recruiters and Talent Acquisition Specialists around the World (literally) or on site working with one of their clients, there really hasn't been enough time to make the time required to make a post. In my defense, however, as shown in Figure 3 below, I really do not want to make blog posts just because and/or for SEO (Search Engine Optimization) purposes. The content matter must.... Well... Matter.
Figure 3: New Blog Posts: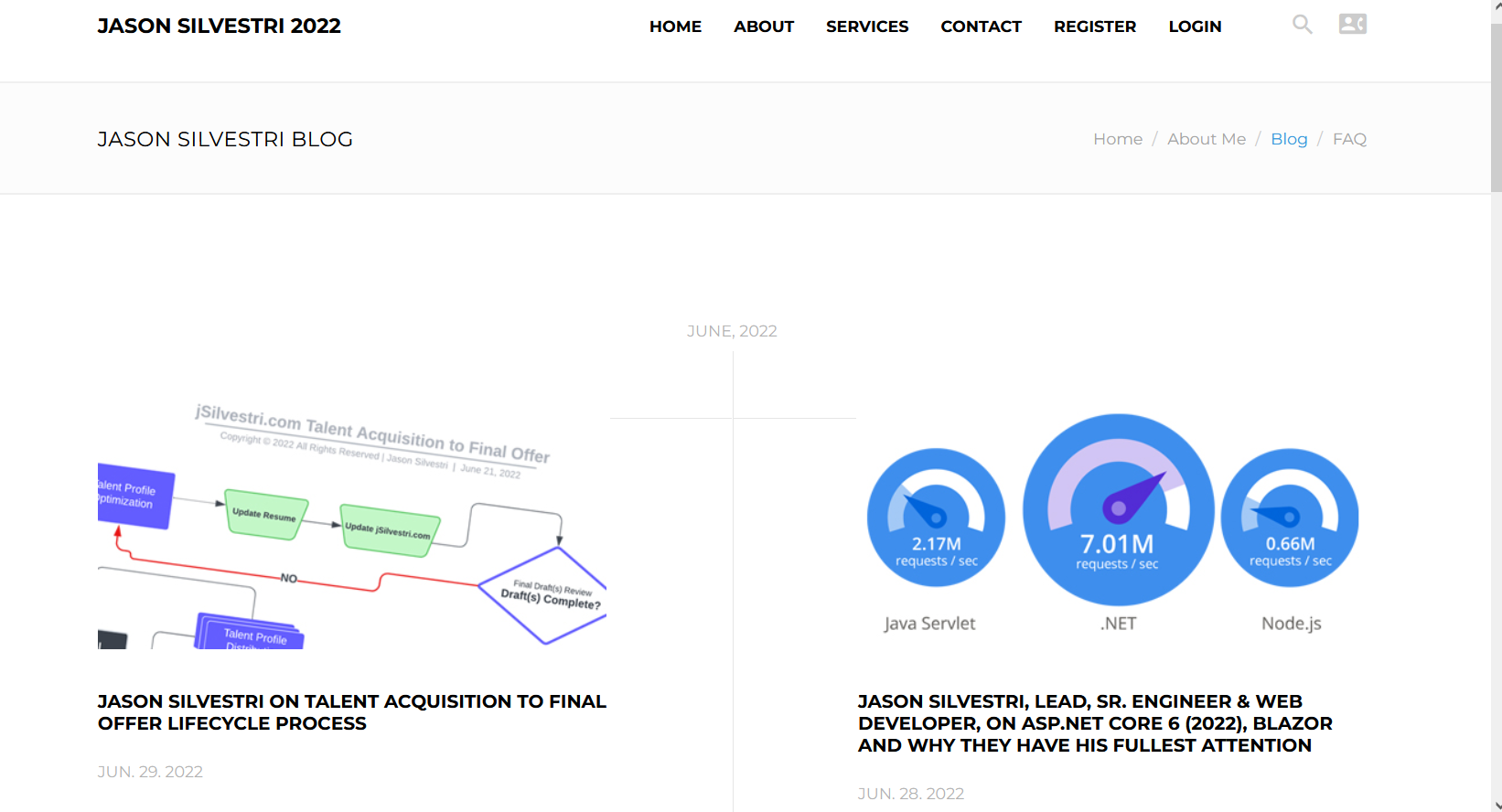 With that said, I have a couple really important topics with respects to the complex Lifecycles and Workflows I developed, and use, every day with recruiters and talent acquisition specialists to obtain that offer letter all sides once, to the new and exciting development technologies I use today, like Asp.NET Core 6 & Blazor, both 2022 versions of the .NET flavor, that is so powerful, it is now 7x faster than Java, NodeJS and many more technologies. It is baffling to say the least and a very exciting time to be a developer. Check out my blog section for more details.
Update 002. Added a New Bug Fixes and Updates Section to the Application
Status: Implemented
You guessed it! Yes, as shown in Figure 2 below, the section you are viewing now is the new Bugs, Fixes and Updates section of the jSilvestri.com Web Applicaiton. Most recent bug fixes and updates will be found here.
Figure 2: New Bugs, Fixes & Updates Section: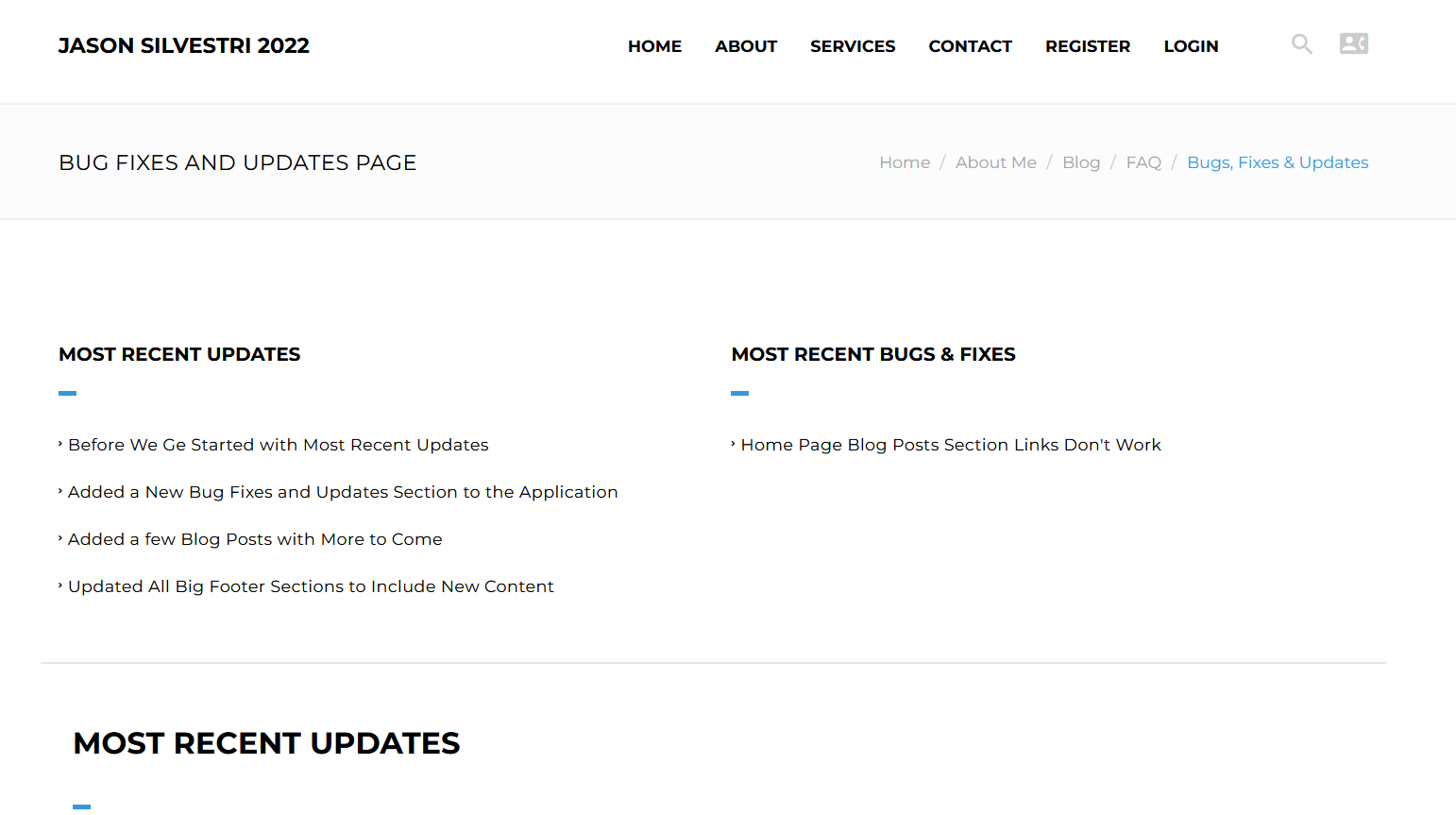 Most Recent Bugs & Fixes
---
This section outlines most (not all) bug fixes made recently. These bug fixes are almost always a bug found by me or a visitor to the jSilvestri.com web application, which causes a problem in some way to an existing feature or section that does not seem intended. It is possible that a Bug Fix really isn't a bug fix just yet. Be sure to check the status of each fix below.
---
Bug 001. Home Page Blog Posts Section Links Don't Work
Status: Fixed
You have no idea how happy I am this is fixed! This problem has been around since the release of the jSilvestri.com web application. It also haunted my dreams. The issue was that no one could click links off to new blog posts. However, mobile device users could touch and click. The issue was on tablet and desktop computers in specific.
Figure 1.1: Before: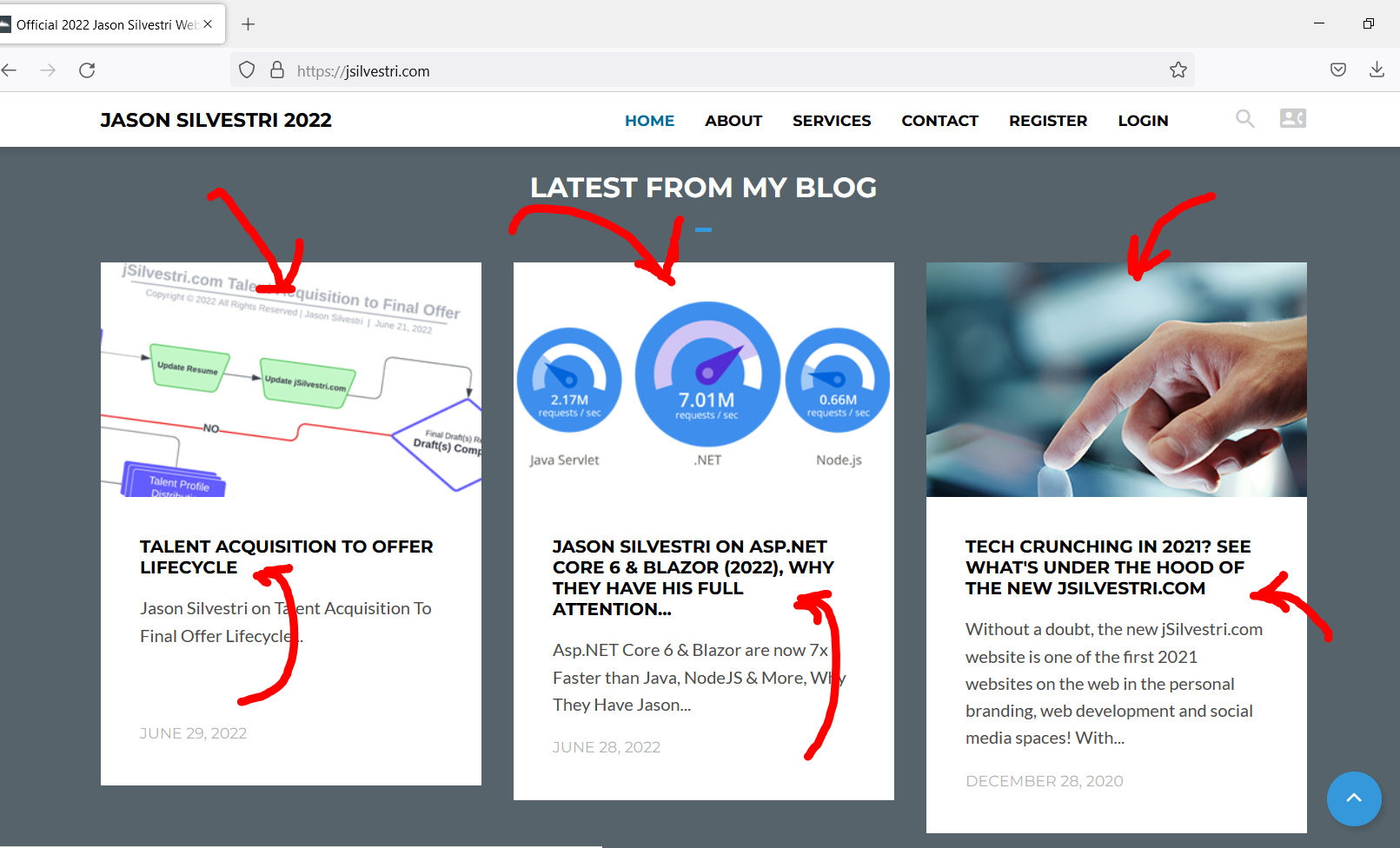 Figure 1.2: After: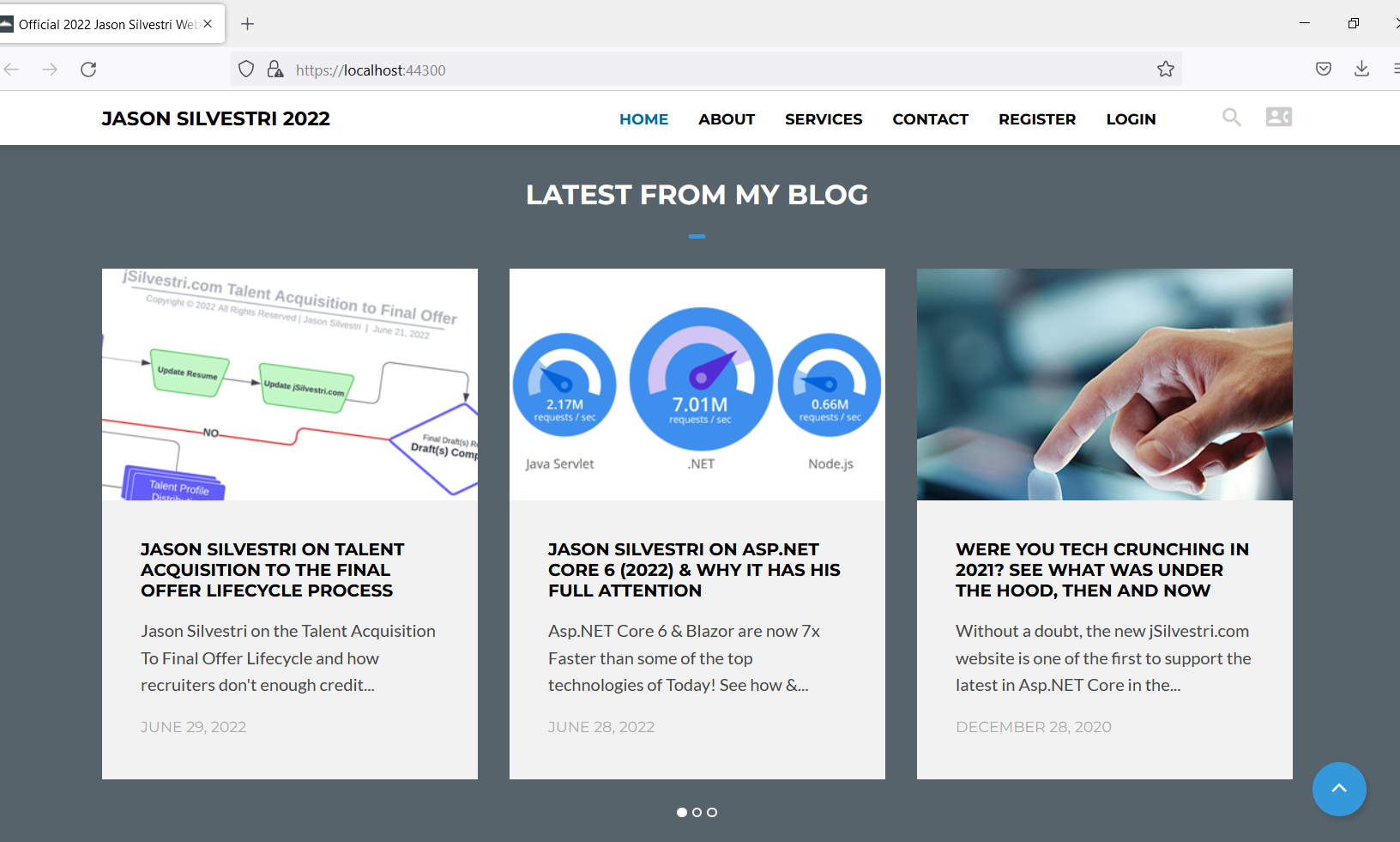 It ended up being a bug in a 3rd party helper script, Owl Carousel, and it took some serious digging and custom updates to the JavaScript original source code. Figure 1.1 & Figure 1.2 above shows the change.
Aside from the actual bug fix, I also cleaned up the post, including copy-writing, look and feel, content positioning and more, as shown in After shot, above.